Chloe Love Story Eau Sensuelle Women Vial 1.2ml EDP Spray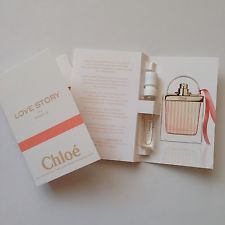 1.2ml Vial Spray – Ideal for keeping in handbags for travelling or for trial purpose.
Love Story Eau Sensuelle is the third fragrance from Chloe's Love Story line, which includes the original Love Story Eau de Parfum from 2014 and the Eau de Toilette version from 2016.
The composition reveals new facets of the main ingredient of the collection - orange blossom. Orange Blossom is "sweeter and more romantic", mixed with the vanilla character of heliotrope and a "velvety, almost milky" sandalwood.
The bottle colors include a pink blush with a coral undertone revealed by the transparent glass. The ribbon tied around the bottle's neck is in the same hue.
Love Story Eau Sensuelle was launched in 2017.