Chloe See By Si Belle Ladies Vial 1.2ml EDP Spray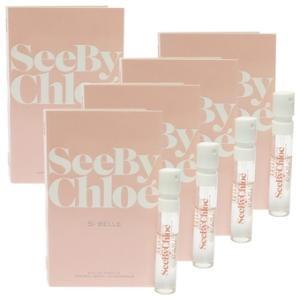 1.2ml Vial Spray – Ideal for keeping in handbags for travelling or for trial purpose.
See by Chloe Si Belle.
The new fragrance is announced as a fresh floral, modern and vivid scent that flirts with bold and intrepid accords. This limited edition reflects the smile, spontaneity and audacity of See by Chloe brand.
New composition of floral, sparkling freshness.
The top notes include neroli and birch leaf. Its heart is dominated by gardenia, mixed with accord of orange blossom and laid on the base of white musk.