Ralph Lauren Romance Women In 5ml EDP Refillable Spray + Free MJ Daisy 1.2ml EDT Spray - HOT BUY!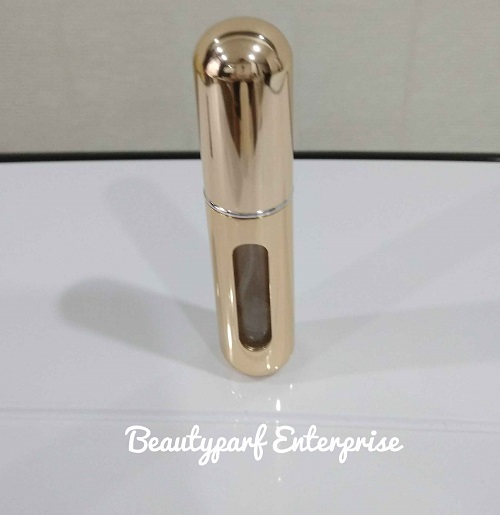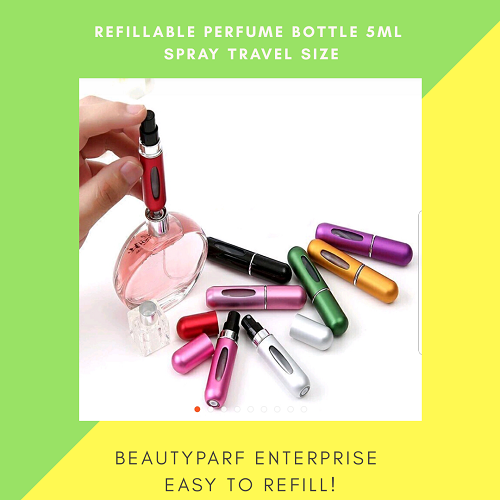 - Perfect for storing some of your favourite Perfume/Aftershave/Makeup Remover in a smaller container without taking the whole bottle with you on holiday, convenient to carry and ideal to slip into any bags.

- Features:
Compact and portable, convenient to carry and storage.

- It is very easy to use and can be refilled in seconds.
- Simply press the bottom against your favorite perfume gauge and keep clicking until it is refilled.
- Composed of 4 parts: top, bottom, sprayer and glass bottle. Clear glass vial inside to easily see how much perfume remains.

- Air Travel Approved Size( TSA-friendly).
- Specification: As picture show Length: 3.1"(8.0cm) Diameter: 0.63"(1.6cm)

- Volume: 5ml Material: Alloy - Up to 40 Sprays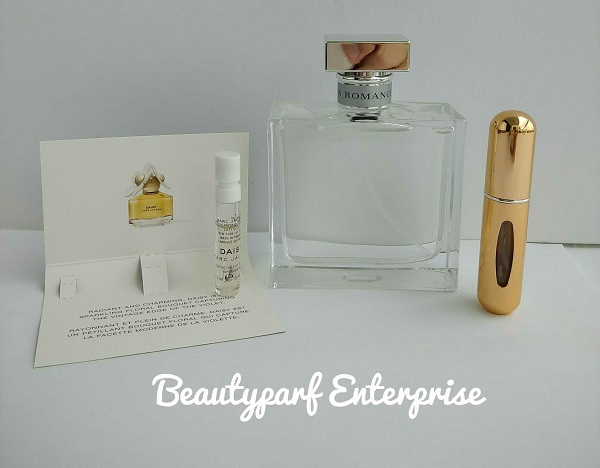 Romance by Ralph Lauren is a fragrance for women that was launched in 1998. Romance is a floral and fruity scent of romantic love and intimate moments full of joy and happiness, with an endlessly positive aura. At the beginning of the composition, the notes of rose blend with tangy citrus oils and receive an unusual, unique melody. The pellucid flower of water lily, lily and romantic white violet give this perfume its silent grace and the spicy notes of carnation and ginger refresh. Patchouli, oakmoss and white musk finish the composition gently.
The perfume was created by Harry Fremont in 1998.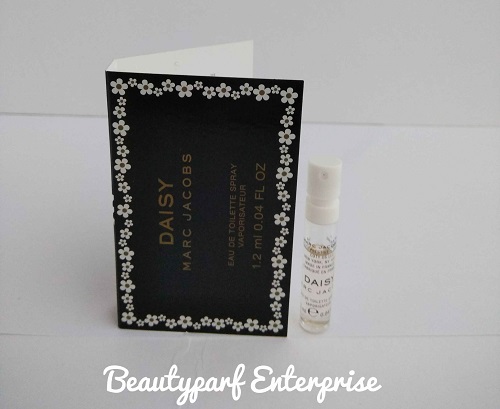 Marc Jacobs Daisy 1.2ml Vial Spray – Ideal for keeping in handbags for travelling or for trial purpose.

Launched by the design house of Marc Jacobs in 2007, MARC JACOBS DAISY is a women's fragrance that possesses a blend of Grapefruit, Musk, Vanilla, Wood, Jasmine, Strawberry.

When applying any fragrance please consider that there are several factors which can affect the natural smell of your skin and, in turn, the way a scent smells on you. For instance, your mood, stress level, age, body chemistry, diet, and current medications may all alter the scents you wear. Similarly, factor such as dry or oily skin can even affect the amount of time a fragrance will last after being applied