Bvlgari Man Wood Essence EDP Decant In 5ml/10ml Spray
Refill with:
Original BVLGARI MAN WOOD ESSENCE EDP Men fragrance
Bvlgari Man Wood Essence Eau de Parfum for men was introduced in 2018, as a part of the Bvlgari Man collection. The philosophy of the new fragrance is based on the balance between the urban life of a modern man and the call of nature. Bvlgari Man Wood Essence combines an accord of wood barks, resins and essences – mixed with spicy notes. Italian citrus zest along with coriander leaf gives a fresh, green character in the opening, leading to an intense woody cypress, vetiver and cedar accord based on benzoin resins.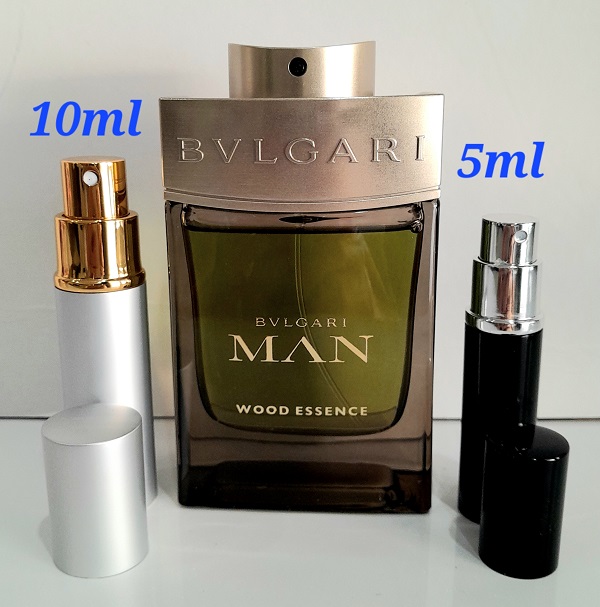 - The best way to try out different scents and a perfect size for traveling, portable and refillable.
- 5ML = 50 SPRAY
- 100ML = 100 SPRAY
- Affordable. Portable. Reusable