Calvin Klein - CK Eternity Intense For Women 15ml EDP Spray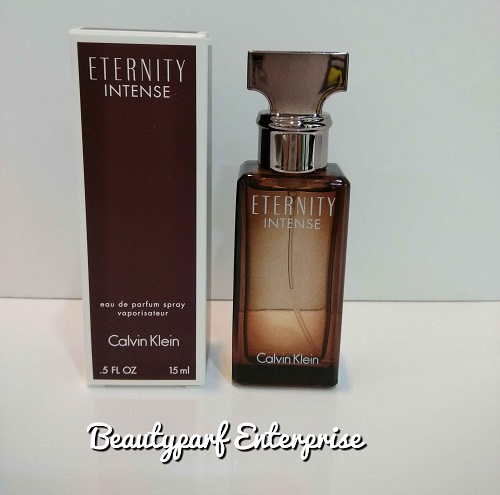 Calvin Klein's Eternity (1988) and Eternity for Men (1989), symbols of eternal love and romantic relationships, will receive new intensive reinterpretations Eternity Intense and Eternity for Men Intense in December 2016.

The new fragrances are made with a touch of "sensual and rare" iris flower. The Eternity Intense duo represents "love that has turned into something more powerful - a passionate and unbreakable connection."
Eternity Intense for women reportedly intensifies the opulent floral composition of the originals, with energetic aquatic and additional floral notes. Iris gives it elegance and power, laid on the warm base of vanilla.