Lanvin Rumeur 2 Rose Women 4.5ml EDP Non Spray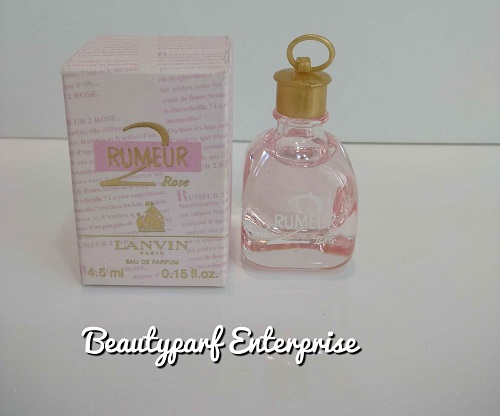 Rumeur 2 Rose is a new version of Rumeur. The first perfume with such name by Lanvin appeared in 1934, and the modern version came out in 2006. Rumeur 2 Rose is also dedicated to rose, being very gentle and romantic. The perfume has become lighter, fruitier and sweeter, aimed at younger audience. The base notes are: orange, rose, magnolia, jasmine, patchouli, and musk.

The perfume was made in 2007.