Calvin Klein - CK Endless Euphoria Women Vial 1.2ml EDP Spray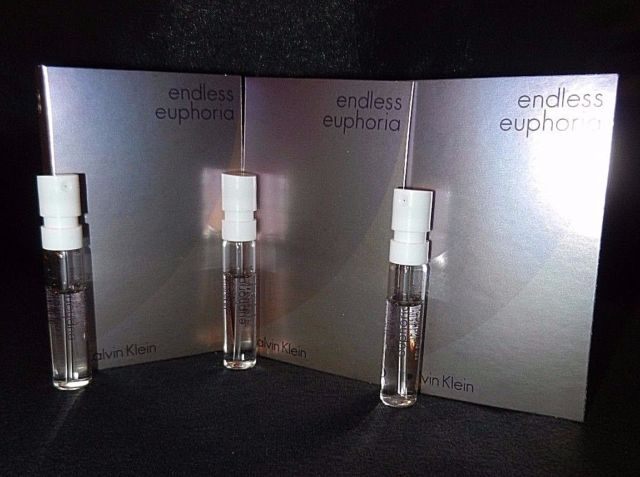 1.2ml Vial Spray – Ideal for keeping in handbags for travelling or for trial purpose.

Endless Euphoria joins Calvin Klein fragrances like a new flanker of the original Euophoria perfume from 2005. Endless Euphoria is a refreshing and light floral – fruity perfume "that translates the provocative fantasy of the iconic euphoria fragrance into sheer uplifting sensuality."
The composition begins with a light breeze of cherry blossom, refreshed with mandarin and bergamot. Pastel rose and violet form the day-dream inspired heart of the perfume, and it's followed by its gentle and sensual base of bamboo, sandalwood and musk.
Endless Euphoria was launched in 2014.