Calvin Klein - CK Eternity Now Men Vial 1.2ml EDT Spray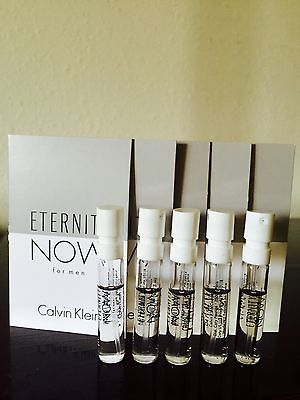 1.2ml Vial Spray – Ideal for keeping in handbags for travelling or for trial purpose.

Calvin Klein launches a new fragrant pair ETERNITY NOW that will appear on the market in July 2015. 27 years after the original Eternity, and the year after Eternity Night editions new flankers com out: addictive and sparkling floral for women and lickable oriental – fougere version for men.
Masculine fragrance Eternity Now For Men is made in collaboration with IFF and contains notes of bitter ginger, coconut water, star anise, star fruit, cedar, patchouli, Moroccan cedar, tonka bean and Madagascar vanillaProvocative, masculine, sexy, provocative and transporting, euphoria men is about living your most intense desires, free of limits.it's about passion that stops at nothing.