Chloe L'eau De Chloe Women 5ml EDT Non Spray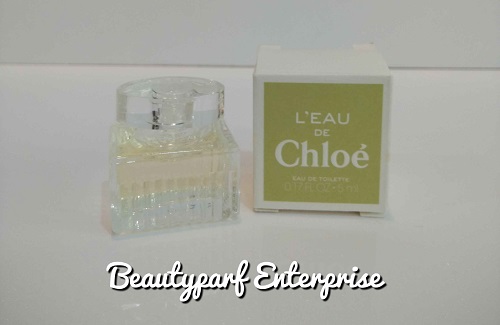 Chloe launches L'Eau de Chloe launches in February 2012.
L'Eau de Chloe is a new light, refreshing and brilliant version of the original Chloe Eau de Parfum from 2008. The fragrance is announced as springy and summery, very crisp and citrusy chypre-floral.
It features sparkling citrus accords reminiscent of refreshing lemonade, accords of rose petals and natural distilled rose water that give a dewy character to the fragrance, and warm and elegant veil provided by patchouli.
The fragrance comes in a distinctive bottle shape for the entire Chloe fragrance line, with light green liquid and silver stopper decorated with a bright green bow.