Jimmy Choo Women Vial 2ml EDP Spray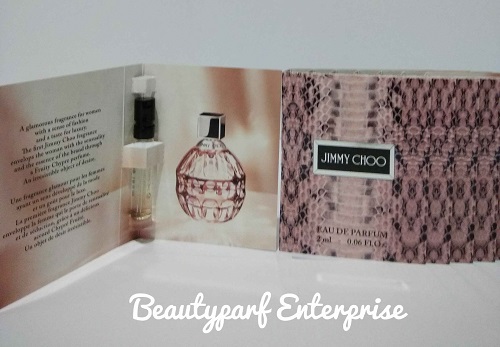 2ml Vial Spray – Ideal for keeping in handbags for travelling or for trial purpose.
A truly amazing fragrance from the premium fashion house that is Jimmy Choo. Jimmy Choo Parfum expresses an aura of power, beauty and femininity. It is glamorous in attitude, assertive and gifted with a sense of style and fun. The fragrance is modern with deep, rich, wooded depths. It's a fragrance inspired by the modern woman.
The fragrance is a modern with deep, rich and wooded depth.