Perfume Refillable Bottle Spray 5ml With Diamond Stud Design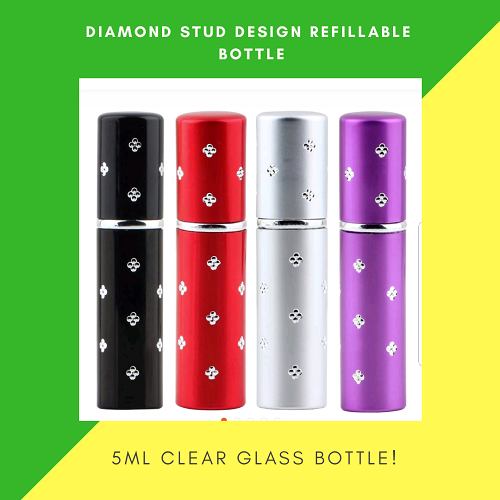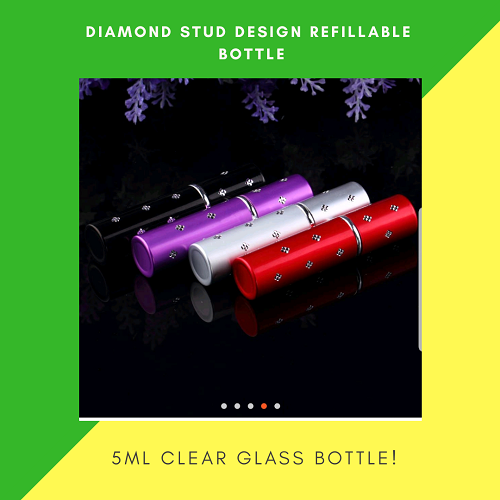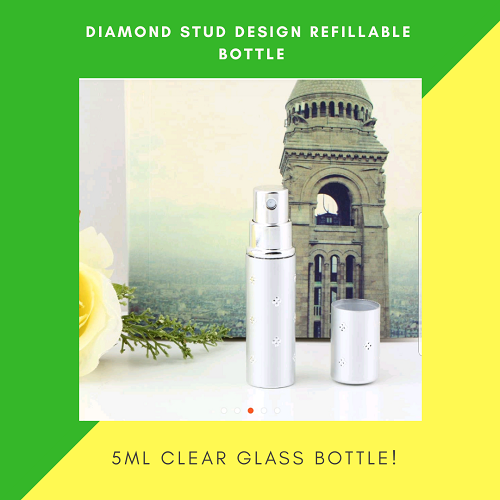 - 100% brand new and highly quality
- Easy to use and can be refilled in seconds.
- Perfect for storing your favourite perfume/ aftershave/ makeup remover without having to bring the whole bottle along during a short trip.
- Clear glass vial inside to easily see how much perfume remains.
- Air Travel Approved Size
- A travel essential for both men and women. Bottle only, perfume not included.