Versace Pour Homme Vial 1ml EDT Spray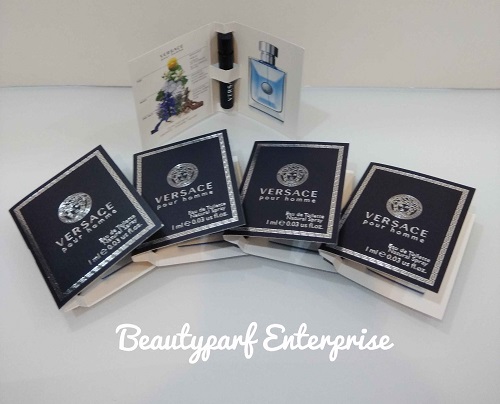 1ml Vial Spray – Ideal for keeping in handbags for travelling or for trial purpose.

The new fragrance for men, Versace Pour Homme, has been created from essential ingredients of Mediterranean origin with the potential to convey through aromatic notes the character of the man of today: knowledgeable and self confident, he has the ability to live his life in a harmonious relationship with the natural world. Dynamic and entrepreneurial, the Versace Pour Homme man communicates his forceful and passionate character through a decidedly masculine fragrance.