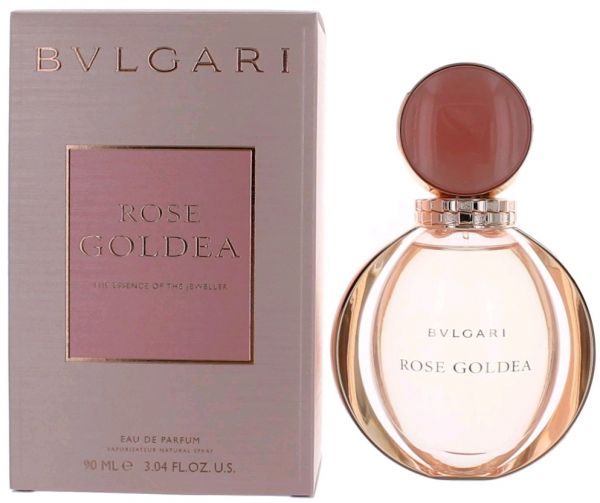 Bvlgari launches Rose Goldea in July 2016. In Goldea, "goddess of gold", jewelry house Bulgari focused on the intoxicating sweetness of exotic ylang-ylang flowers mingling with elegant white flowers of jasmine and neroli, while the warmth comes from Goldea's creamy shades of musk. Bvlgari descibes goldea as: "An homage to gold and femininity inspired by the Goddess of gold, and the beauty of the Sun."

Rose Goldea The Essence of The Jeweler brings a new fragrant story wrapped in a scented mantle of roses. Rose Goldea is feminine and seductive, but its beauty is reflected in the softness of rose petals. Its feminine composition focused on the tantalizing scent of pomegranate combined with aromas of rose and jasmine.
Pomegranate opens Rose Goldea at the top of the composition. As the fragrance develops, the emphasis is on the Damascus rose absolute and jasmine grandiflorum, supported by musk, creamy sandalwood and olibanum. The smell is very expressive, with a distinctive oriental aroma.