Chloe Nomade Ladies Vial 1.2ml EDP Spray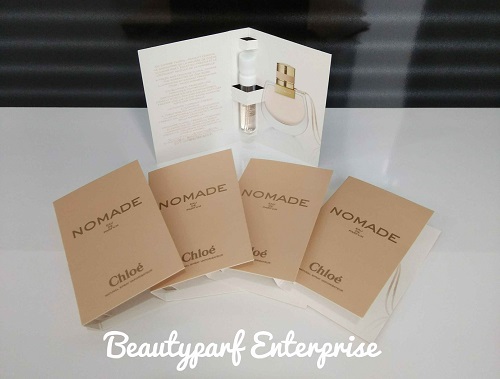 1.2ml Vial Spray – Ideal for keeping in handbags for travelling or for trial purpose.

Chloe will launch Nomade, a new fragrance for women, in February.

The floral chypre fragrance..
The notes include oak moss, Mirabelle plum and freesia.
Intense, mineral oak moss is counterbalanced by the voluptuous sweetness of the Mirabelle plum and a flowery luminescence carried by freesia.

The round O-shaped curves of the bottle bring softness, contrasting with the strong, graphic metallic pieces. A sleek collar and a delicate, dangling pink ribbon bring confident yet feminine detail to the elegant design.