Gucci Bloom Women 50ml EDP Spray With Free Gucci Premier Vial
An eau de parfum that captures the spirit of the contemporary, diverse, and authentic women of Gucci.
Envisioned as a thriving garden of flowers, this perfume is created to unfold like its name. Notes of natural tuberose and jasmine create an unexpectedly rich white floral scent on the skin. Rangoon creeper, a plant discovered in south India that changes colour from white to pink and finally to red when it blooms, infuses a powdery floral edge to the fragrance.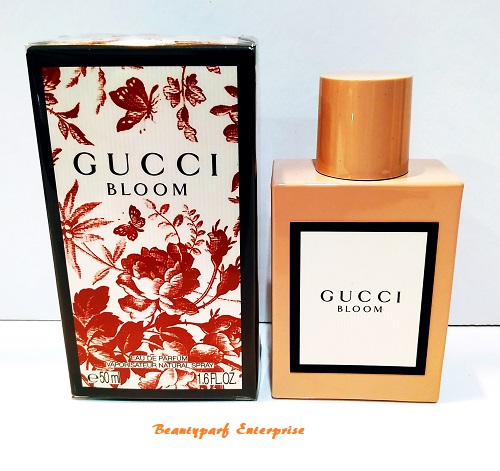 Gucci Premier :

The fragrance opens with the luxury and exuberance of a vintage champagne. A burst of effervescent bergamot fused with feminine and celebratory orange blossom conveys the heady excitement of the red carpet entrance.
At the scent's core nestle, the brilliant white flowers of an intense bouquet, laced with a magnetically sensual modern musk.
The timeless allure of the leading lady, the perfect balance of power and sensuality, inspires a collective captured breath. The fragrance's warm and indulgent foundation rests in a beguiling cocktail of subtly smoky leather and creamy balsamic woods that epitomizes absolute glamour.
Notes:
Bergamot, Orange Blossom, White Flower, Musk, Leather, Wood.
Style:
Beautiful. Powerful. Sensual.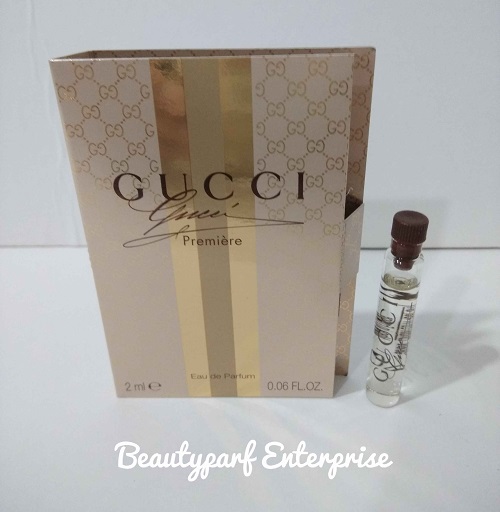 2ml Vial EDP Non Spray – Ideal for keeping in Gym bags for travelling or for trial purpose