Versace Dylan Blue Women Vial 1ml EDP Spray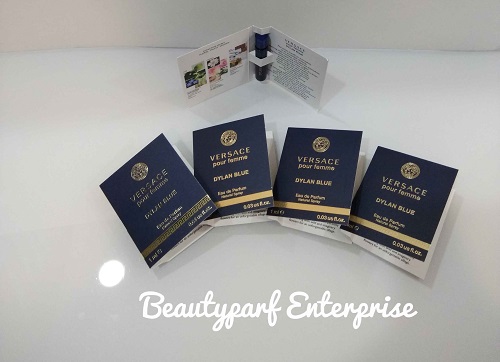 1ml EDP Vial Spray – Ideal for keeping in handbags for travelling or for trial purpose.

An alchemy of irresistible notes that dance, arouse, come together, and embrace, this fragrance is a refreshing blackcurrant sorbet with Granny Smith apple and a contemporary floral bouquet. Woody base notes playfully mix together to create a unique, captivating, sensuous, and vibrant movement.
Dylan Blue pour Femme is a tribute to femininity. It is a strong, sensuous, refined fragrance created for a woman who knows the power of her sensuality and mind.